"Artist Acrylic Paint Pots"
Here you can buy best European quality Acrylic Paint Pots online from bulk-buy option to single piece. Massive range makes our online shop best seller among wholesalers, distributors, manufactures & suppliers in UK.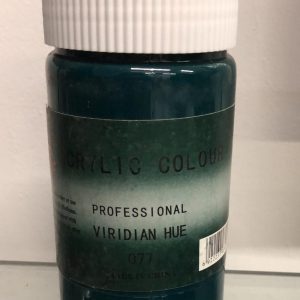 [/vc_row]

When all the art supplies are stretched, organized and ready, the next thing is that every artist looks for are the best painting colors because without it, the painting looks lifeless, meaningless and irrelevant. Our art supplies online shop has got the best set of artist acrylic paint pots colours for retailers and customers. Being the top acrylic colours paint pots wholesaler, colours paint pots supplier, acrylic colours paint pot retailer, we supply our high quality and cheap acrylic paint pots colours  that brighten up the art painting sketch in a perfect way. We being the best supplier of art artist accessories in the UK mainland, our acrylic paint pots colour are the finest.

As our canvases are gesso primed for acrylic, they work the best with the acrylic paints as both are super compatible and you have the best painting result. Acrylic paint pot is one of the finest art materials that you can have because it has so many good features that put it in the best painting mediums. The fast-drying, sharp coloured and intense depiction of our wholesale discount paint pots colours make it the best painting application for all our clientele. Get our paint pots colours at genuine trade prices and the quality won't be sacrificed at all. Fast drying of our discounted paint pots colours has a positive impact on the artist's work when an artist draws art and colours it thereafter; he does so with consistency and momentum because he has different ideas going in his mind at that time.

There, the fast drying of paint pots colours helps and artists' relish it as they can continue on with their creativity and can convert it to artistic reality quickly and appropriately. The sharp features of our discounted paint pots colours set make the art drawing more impactful and more striking than most of other painting mediums. If you are looking to buy paint pots colours set in retail, you can get so at the best retail prices from us in the UK mainland in terms of the art supplies category. On the other hand, if you are looking to buy our competitively priced acrylic paint pots set at wholesale, you can get so at the best wholesale price in the UK mainland.

In a similar way, we offer you a great price cut off that is discounted prices of our high quality paint pots colours when you buy bulk as we are the leading art supplies' supplier in the UK. You can also catch on our amazing carton deals and pallet deals for our discount acrylic paint pots colors. With these fantastic buy big and single buy offers, one can get it whatever one needs, in the best quality and in the most competitive prices. We give you a complete set of our paint pots colours which include the top colours used for art paintings. In the set there are, green, yellow, red, brown, light blue and dark blue.

These are the colors that are mostly required, demanded and used. So, we provide them in an assorted way in a single set so that retailers and all our other customers can get all these popular, highly asked and vibrant colors to paint on their art canvases. With these lovely set of artists' quality acrylic paint pots, artists will have a fantastic painting experience that will enrich their art painting and will make it an exciting colorful masterpiece in the end. So, if you are looking for the best acrylic paint pots colors collection at the most reasonable prices then Canvas Wholesale online shop is your place for it. Here you can also find the best hot deals for paint pot colours.