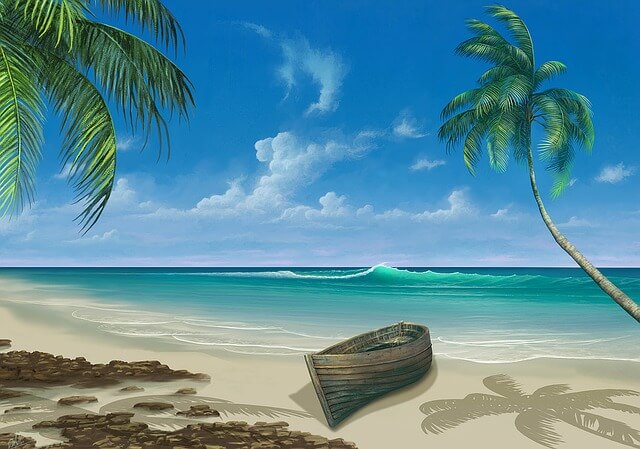 To have the canvas is the fundamental thing for an artist but he cannot go ahead with his artwork unless he has got all the essential art supplies that he needs. Every artist may have different priorities in picking out the right set of art supplies before getting to start his artistic endeavor, but the nucleus of products remain same mostly at best. The thing that can change with canvas is the type of material; cotton and linen, but there is no question of any art drawing product other than the canvas. As you proceed into this writing, you will get to know the 5 things to think before drawing on the art canvas.
The effects you want to have on the canvas have got to do with the artistic skills along with the given set of art tools to carry it out. For example, if you want to have darker, brighter and sharper effects of colours, then you should be using acrylic paint pots. Similarly, if you are to create a lighter, less bold effect of the painting, you should opt for the watercolors. You preplan your art, prepare according to it, and ask for the specific quality of art supplies, and the art results will be most probably in your favour. If you haven't planned out what you are looking to achieve, you may find yourself in a position of uncertainty.
Before you undertake your art project, bear these 5 things to think before drawing on the art mind in your mind…
THINGS TO THINK BEFORE DRAWING ON THE ART CANVAS- DECIDING CANVAS FRAMES
First things first, an artist needs a firm and solid support against which he can draw his art with the best success and the greatest impact. Regarding 5 things to think before drawing on the art canvas, the first one is to decide on the good old foundational frame on which you will either put your canvas on. It depends on which art support an artist is convenient with. Most professional artists go with the easel as it provides a nice back support to the stretched canvas so that you can draw your art in a smooth, unhindered and frictionless way. Some artists with canvas boards, some do the stretched canvases on their studio, on the table or any comfortable place where they think they can draw well. I would recommend you to have stretched canvases and then put them on the easel to have the best painting experience.
FIGURE OUT THE CANVAS TYPE, CANVAS DEPTH AND CANVAS SIZE
If you sit at an art supplies shop and observe the buying and selling routine for one whole day, you will come to know that every artist will come asking for a different size. Why? The reason is that everyone will have a different working status, different backgrounds, different requirements, different tasks and different ways of doing them. Some want to demonstrate their art concisely in a smallish canvas while others may need a bigger one so take care many art perspectives and can put them into action. Apart from these, you will notice some artists will go for linen canvases, some of the cotton ones, some for a thin edge stretched canvas, some for thicker edges, some will go for small canvas size, some for medium and some for large. So, as artists' choices differ and art supplies seller, you have to take care of these choices.
PRIMING OF THE CANVAS
Priming of the canvas is the most important stage that you have to undergo by all means before you start painting on it. Mostly, the stretched canvases are well primed before, but the thing you need to look at is what it is primed for? Nowadays, the stretched canvases that are primed for acrylics are in trend because of the fact because it readily accepts the acrylic paints, oil paints and the water colours as well. However, a well-advised way is to prime the canvas once more with a fresh coat so that it adheres and absorbs the paint properly and professionally. If you are getting stretched canvases from top canvas art supplier, then you will have to labour with this because you will get at least 3 times gesso primed canvases that are great to start your painting work on the right from the word go.
CHOOSING ACRYLIC PAINT POTS
There are three options these days with the painting mediums; one of which is acrylic paints that I would like to choose and will recommend you too. The reason is that you will avoid many problems and it will have more pros than the watercolors and the oil painting resource. Acrylic paints dry faster so it saves your time because you can manipulate your artwork now and then, eventually completing it well in your estimated time. The other thing that makes it hassle-free is that when it is full of acrylic paint, and you want to clean it, you can do so easily and the water will cleanse it, so your paint brushes are ready for the next art action. The background, impact, and brightness created by it are astonishing, sharp and incisive which is another plus while working with acrylics.
START PAINTING YOUR WAY
When you have set the support for the canvas plus you have got all the necessary art supplies you need at the time, the most awaited step for any artist is painting on it. It is the thing every artist loves, wants to spend most of their time painting rather than arranging, setting up because thinking up, and imaging of your mind imagination into the real world is quite a job but professional artists relish, and amateurs love experimenting. If you want your art painting to leave a long lasting impression and make you feel well after painting, you have got to have the best canvas art supplies for it. Isn't it? To get the best canvas art products from the best canvas art seller at the best canvas art prices, Canvas Wholesale is the place which will provide you with the high-quality cotton canvases of all sizes, and you will love them.