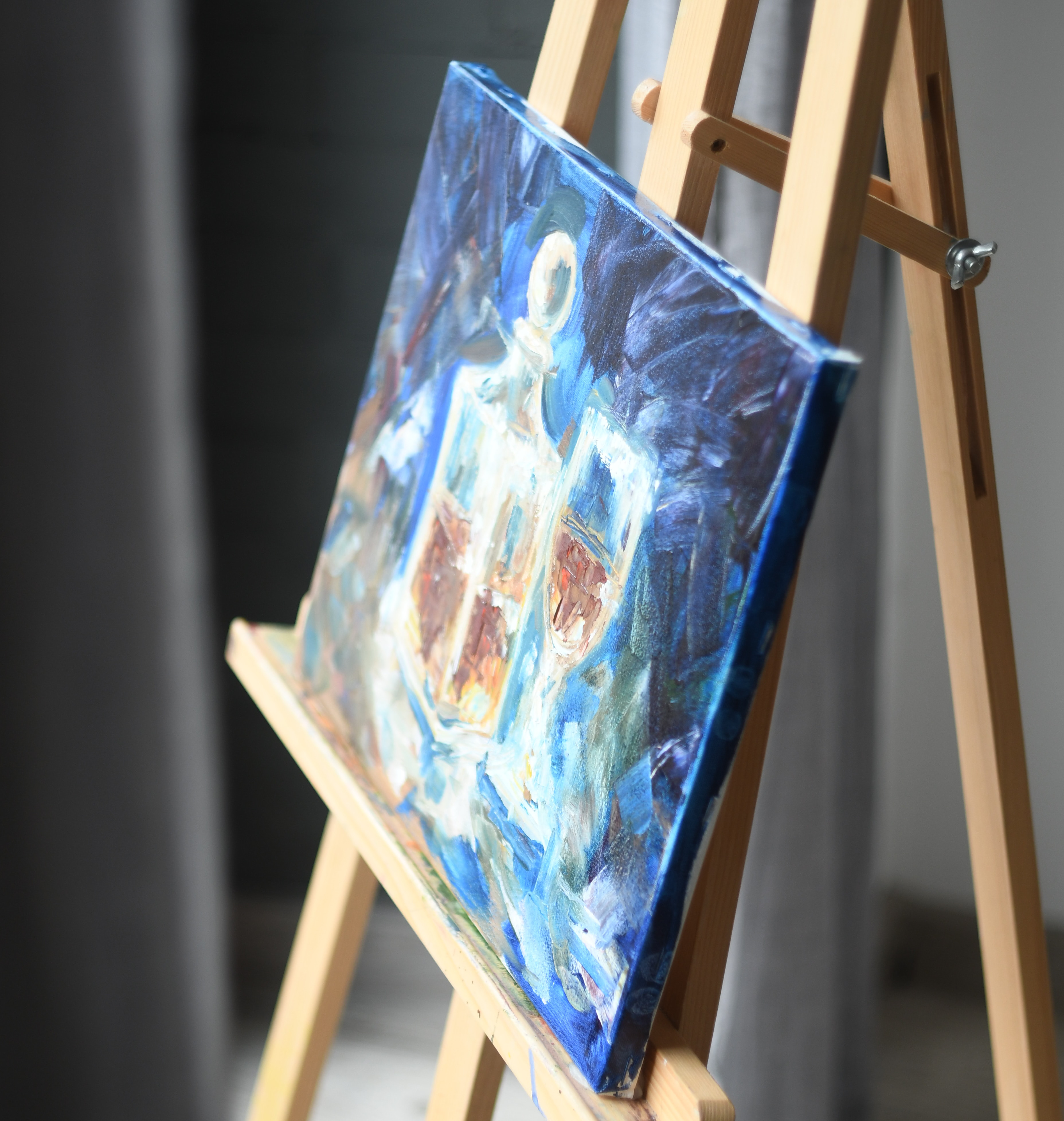 Canvas painting tips, canvases are a great source to get your inner artist come to life. The first step is obviously buying the artist canvas. What exactly would come next? The following tips will save you a lot of time and hassle if you're experiencing painter's block or are simply are looking for a way to get started. Just add your own spin on it and add your own creative ideas on the go!
Set up your artist canvas and supplies
How do you prefer to paint? Are you person who prefers the easel where the artist canvas is placed upright or would you prefer it being set at an angle? Or would you like it that your canvas be on a flat surface right next to your palette. The best way would be to try both options out and see what works best for you and feels right. Make sure you set up your workspace before you commence painting as well. Have your paint brushes, palette knives, water if you need it, and any other supplies you may need while painting. It will make painting on your artist canvas stress free and super fun.
Choose appropriate brushes for canvas painting
It's true when they say one brush doesn't fit all. When working on your artist canvas you will most likely need acrylic or oil painting brushes that are made with long handles and have still bristles. They will hold together better when you're painting as opposed to delicate brushes that are meant for walercolor.
Prep your artist canvas for painting
It's best if you commence with a pre-stretches artist canvas. This means the canvas already pulled onto a wooden frame. This also best for beginners. If using pre-stretched artist canvas all you would need to do before getting started would be to prime it with gesso. This material is a paint compound which seals off the fibers of the canvas. It will make the paint go onto the canvas smoother and last longer and will also protect your brushes. This first step is also known as applying a ground.
Test your painting colors
Oil painting doesn't alter much when it dries but when it comes to acrylics that's a different story all together. Acrylic paints change to a darker color once they dry. You should take this into account from the very start so that your finished work isn't darker than you intended. To test out your colors, simply paint some swatches onto scrap paper and let it dry before moving ahead.
Apply a background color
Apart from applying gesso, you should consider applying an over all tone to your artist canvas. It instantly sets the mood. For example, a bright white canvas may not be conductive to a dark stormy sky. However, a giving the canvas a coat of a light gray may give you a better standing point.
Create an underpainting
Canvas is usually used for opaque paints. This is why it's considered a great opportunity to experiment with under painting. This is basically a method when you create an outline, usually in an opposing color which can further add depth and texture to your finished artwork. This is done even it won't be directly visible once the painting is completed.
Experiment with a medium canvas painting
A medium is a material you mix into oil or acrylic paint in order to adjust the thickness, shine, texture, drying time and more. When you use mediums you can add various effects to your work and make it more dynamic. Remember, before adding a medium to your paint you should definitely learn which one to use and how.
Make sure your canvas has a safe space to dry
Even if you're painting on small canvases, they can prove to be unwieldy when wet. Make sure before you even begin painting that you have a safe space for your artist canvases to dry. Be very careful if setting it to dry on newspaper or even normal paper, that it doesn't stick to the artist canvas. You can also simply leave it on the easel to dry!